How to create LOGIN.GOV Account?
In order to create Login.Gov account, you need to have a valid email address and set up a password for this account. Please note that you will need to configure an additional authentication method.
Enter Your Email Address and Confirm it!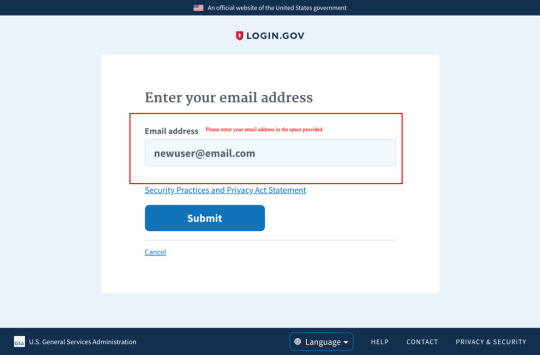 Once you click on on CREATE ACCOUNT, you need to enter your preferred email address and press the SUBMIT button. Right after that, you will receive an email with a confirmation link that will send you back to login.gov website. Here is how the email looks like: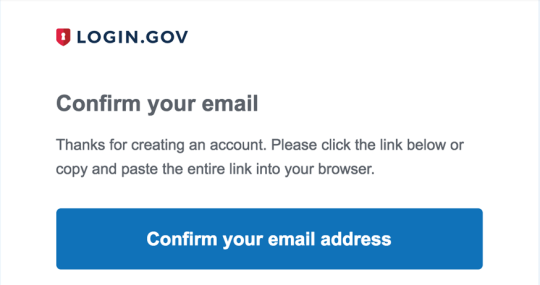 Once you confirm your email, you will need to create a password for your account. It must be at least 12 characters and not be a commonly used password.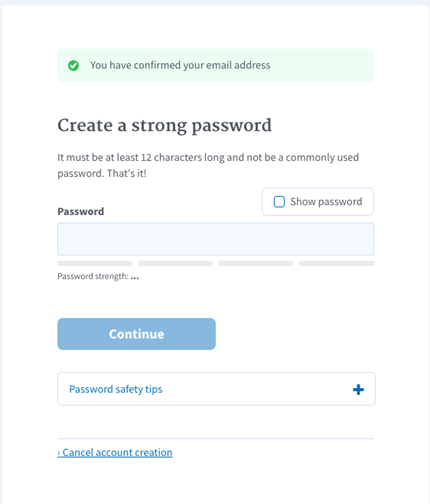 As per the new requirements, right after that, you will be asked to set up and configure a second layer of security verification. You can select multiple choices for verifying your account (Text/Call/Authentication App etc.). For the purpose of your TTS application, please proceed to BACK UP CODES option.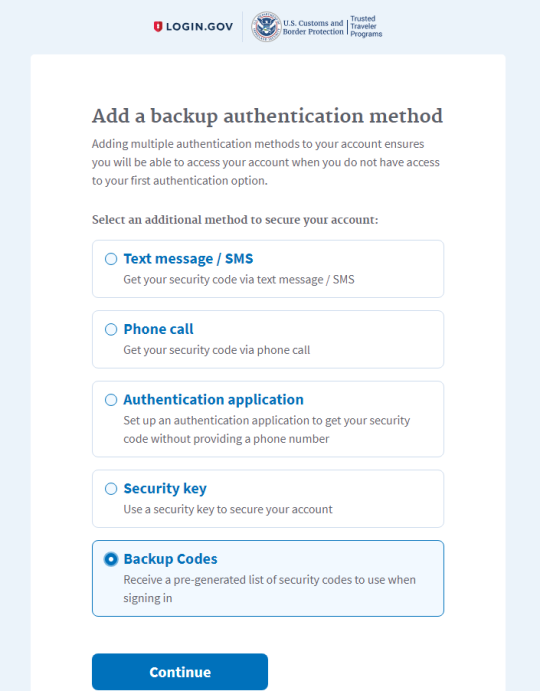 Once you select the option for BACKUP CODES, the login.gov website will generate a set of 10 codes.
Please note that each code can be used only once, once the 10th code has been used you will be prompted to download a new list. You can also COPY AND SAVE them to a preferred file of yours, as you may need to use them in the future.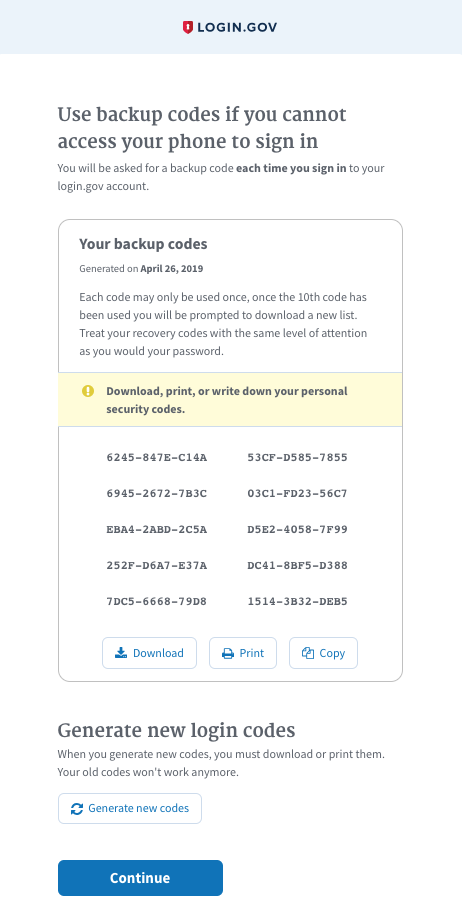 Please note that if the old codes are not working for some reason, of you cannot copy/download them, you can generate a new ones by pressing the "Generate new codes button"
Now you can continue with your application!

Return to the application form and Submit at least 5 of BACKUP CODES (unused) in the required field within your Global Entry / Nexus application, as you separate each code with comma or semicolon.
Last modified:
June 2th, 2019